Our Work
New Life Nepal is a non-governmental organization that focuses on helping children living with neurodevelopmental disabilities. The organization's mission is to empower these children and their families to lead a dignified life by providing them with food, therapy, education, vocational training, and healthcare. The organization believes in team work and cooperation with different stakeholders to achieve their vision of inclusion and empowering children with neurodevelopmental disorders.
In terms of food and nutrition, New Life Nepal provides meals to the children living in their residential facilities and day care center. They understand the importance of a balanced diet for the children's growth and development. For education, the organization provides education for the children to ensure they receive an education that meets their needs. Additionally, the organization offers vocational training and scholarship programs to help children living with neurodevelopmental disabilities lead an independent life. They understand the importance of providing financial support to families who may not be able to afford the necessary resources for their children's needs. For healthcare, New Life Nepal provides necessary medical care to the children, including regular health screening camps. Lastly, rehabilitation is an integral part of the organization's services. They offer various therapeutic intervention approaches such as ABA therapy, Occupational therapy, Speech therapy, Aquatic therapy, Sensory integration Therapy, and child Guidance clinic. These interventions aim to help the children lead a more fulfilling and independent life.
Overall, New Life Nepal is an organization that is dedicated to improving the lives of children living with neurodevelopmental disabilities. They provide a range of services to ensure these children receive the care and support they need to lead a dignified life. The organization values team work, cooperation with different stakeholders, a progressive working culture, and most importantly, empowering children and their families. They are committed to their vision of inclusion, where all children, regardless of their neurodevelopmental disorder, can lead a life of dignity and independence.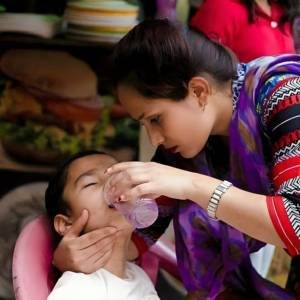 Food and nutrition
Our NGO is dedicated to providing food and nutrition support to children and families in need. We offer a range of services to ensure that every child has access to nutritious meals, including the provision of healthy meals and snacks, food packages for families in need, and specialized meal plans for children with specific dietary needs. We believe that access to healthy food is essential for the physical and mental well-being of children and are committed to ensuring that every child in our care receives the nutrition they need to thrive.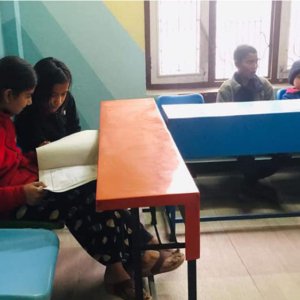 Education requirement
Our NGO is committed to providing educational opportunities to children living with and without neuro-developmental disabilities. We believe that education is a fundamental right, and every child deserves access to high-quality educational services. Our education program is designed to support the unique learning needs of each child, and we work closely with families, educators, and healthcare providers to develop personalized learning plans that promote academic and personal success.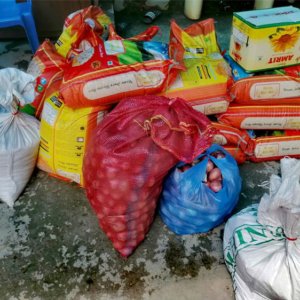 Fund for living
At our NGO, we recognize the financial burden that families of children living with neuro-developmental disabilities often face. To help alleviate some of this stress, we provide financial assistance through our fund for living. This fund is designed to provide families with financial support for basic needs, such as rent, utilities, and other living expenses. Our goal is to ensure that families have the resources they need to provide a stable and secure home environment for their children.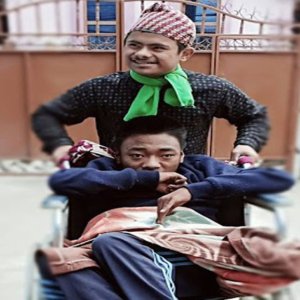 Health Care
At our NGO, we understand the importance of access to quality healthcare for children living with neuro-developmental disabilities. That's why we provide a range of healthcare services to the children in our care, including regular health check-ups, medication management, and access to specialized medical professionals. Our goal is to ensure that every child receives the medical attention they need to maintain good health and wellbeing.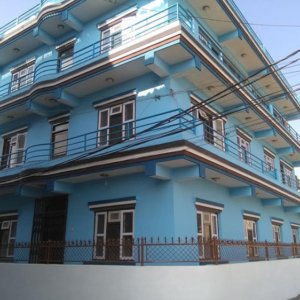 Rehabilitation
At our NGO, we provide rehabilitation services to children living with neuro-developmental disabilities to help them reach their full potential. Our rehabilitation program includes physical therapy, speech therapy, occupational therapy, and other specialized therapies tailored to the unique needs of each child. We are committed to promoting the physical and cognitive development of each child living with a neuro-developmental disability in our care through a comprehensive and personalized rehabilitation program.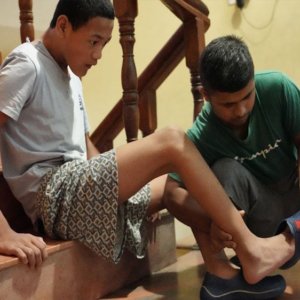 Health Screening Camp
The health screening camp is an initiative of our NGO to provide medical assistance to children living with neurodevelopmental disorders. The camp is conducted periodically, where a team of medical professionals perform check-ups, identify and diagnose the health problems, and prescribe treatment for the children. This camp is organized in collaboration with local hospitals and clinics to ensure that the children receive the necessary treatment and medication. The main goal of this camp is to improve the health and wellbeing of children with neurological disorders, as well as to raise awareness about the importance of early detection and intervention in the management of these conditions.